At Crypto Venture News (cryptoventurenews.com), we value transparency. Because of that, we want to put out the information about our website indulging in affiliate links. We strive to deliver the most appropriate content and advertisements to our valuable readers and visitors. Advertisements on our website provide us ample opportunity to cater to our readers' or visitors' expectations via high-quality content with in-depth research and analysis.
The advertisements visible on our website are tailor-made as per your interest. The ads might be based on:
Content of pages you viewed

Delivered by the third parties
The third parties might collect specific anonymous and non-personally identifiable information utilizing various other technologies, including cookies and web beacons. The information collected might be based on your online activities on this website that helps us to deliver relevant advertisements catering for your needs.
Our Policy
Crypto Venture News strictly abides by the Self-Regulatory Principles for advertising based on your online behavior. In order to procure more information on web beacons, cookies and our method of collection and use of information, kindly read our Privacy Policy.
If you want us to address your queries or concerns, feel free to contact us.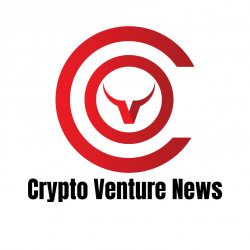 Latest posts by CVN Admin
(see all)