Since 2015, Paxful has been a major player in the cryptocurrency world, known for its peer-to-peer (P2P) exchange platform with over 300 payment methods. 
However, Paxful may not always meet the diverse needs of the entire Bitcoin trading community, opening the door for Paxful alternatives.
10 Best Alternative To Paxful

In a surprising turn of events, Paxful's CEO, Ray Youssef, announced on April 5, 2023, that the Estonia-based P2P crypto exchange was closing its doors or might close in future, citing regulatory challenges.
With Paxful exiting the stage, users are now searching for alternatives that provide a similar level of convenience and variety. 
To assist in their search, we've compiled a list of ten top-notch platforms as alternatives to Paxful.
OKX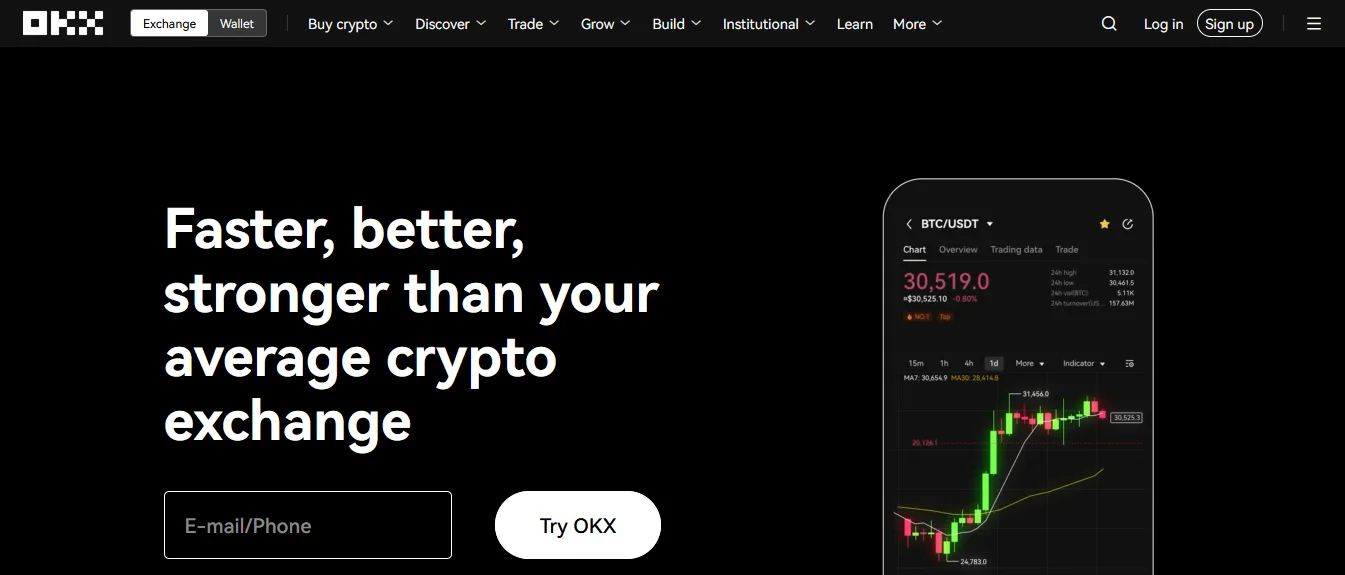 In 2023, OKX stands tall as one of the leading Paxful alternatives with a robust $1 billion daily trading volume. 
Supporting six major cryptocurrencies, including Bitcoin, Ethereum, Tether, USD Coin, True USD, and Dai, OKX is versatile and global, accepting over a hundred fiat currencies and a whopping 900+ payment methods. 
Pros:
Leading P2P crypto exchange overall.
Zero fees for buyers and sellers.
Robust escrow system for secure P2P trading.
Support for 100+ fiat currencies and 900+ payment methods.
A rating system upholds platform integrity.
Mandatory KYC document uploads for all users.
Cons:
Limited variety of supported cryptocurrencies.
Binance
Binance, renowned for its spot trading prowess, is also the ultimate choice for active traders in P2P cryptocurrency exchange. 
Here, you'll find support for seven key cryptocurrencies: Tether, Bitcoin, BUSD, BNB, Ethereum, Shiba Inu, and Cardano, opening up a world of opportunities for buyers and sellers alike.
Pros:
The go-to P2P exchange for active traders.
Unparalleled liquidity levels to fuel your trading.
A rock-solid escrow system ensures the safety of all involved.
A treasure trove of educational guides on P2P trading best practices.
Cons:
Market makers posting custom deals might face fees of up to 0.35%, which could impact their profitability.
KuCoin
KuCoin caters to investors in emerging markets, standing out as one of the top Paxful alternatives. Its laser focus on countries with cryptocurrency trading restrictions is evident. 
For instance, Vietnamese traders can seamlessly navigate the crypto world using Momo, a well-loved local e-wallet. 
In contrast, Indian traders enjoy many native payment methods, from PhonePe and UPI to IMPS and standard local bank transfers. KuCoin's P2P exchange also accommodates major currencies like USD, EUR, and GBP.
Pros:
A top P2P exchange for emerging markets.
Welcomes local payment methods in India, Vietnam, Nigeria, and more.
Zero P2P fees.
Suitable for both small and large P2P trades.
Cons:
Supports a limited range of cryptocurrencies.
The website lacks user-friendliness, with limited filtering options.
Paybis
Paybis, founded in 2016, is a crypto platform and an alternative to Paxful, offering a diverse selection of 150+ crypto and fiat assets. 
With licenses spanning 48 US states and compliance with EU regulations, Paybis operates in 180 countries. 
It boasts low fees, round-the-clock customer support, quick security checks, and strong security standards. Users can benefit from the integrated secure crypto wallet.
While Paybis has yet to introduce P2P trading, it has plans for its future inclusion, further solidifying its position among the top P2P trading platforms in 2023.
Pros:
Supports 150+ assets
Multiple fiat payment methods
Low-fee structure
Enables the sale of various cryptocurrencies
Intuitive interface
Cons:
Yet to introduce P2P trading
Limited to fiat payments
Huobi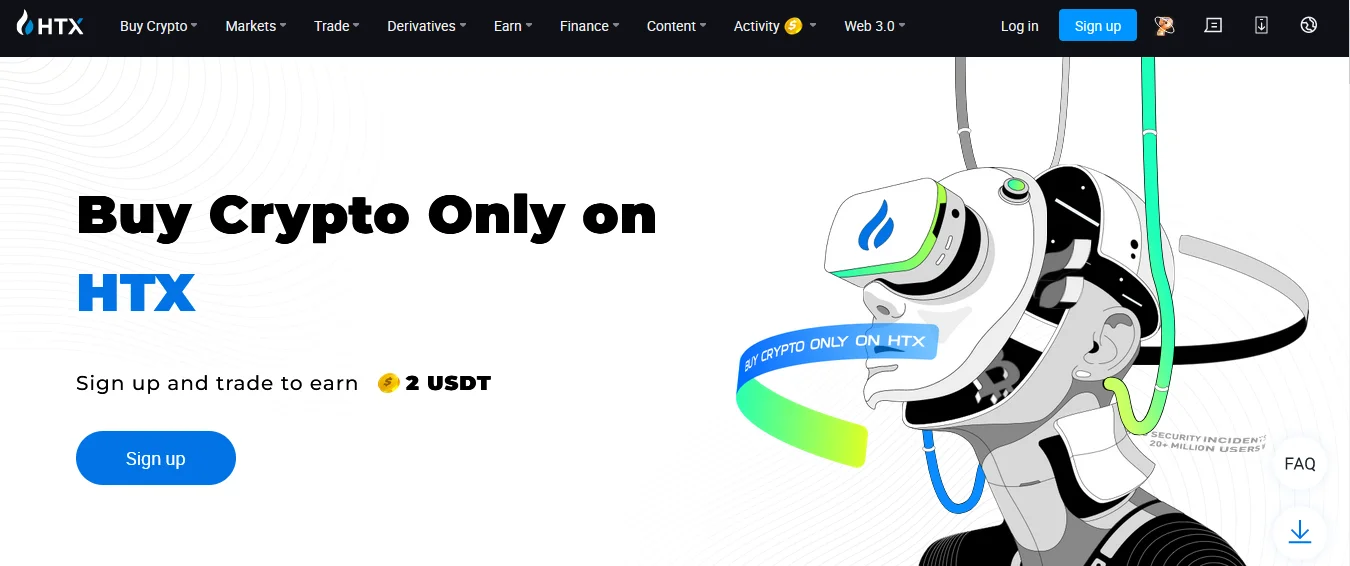 Huobi, a top Paxful alternative Reddit users have reported, is a favorite in emerging Asian markets like Vietnam, Malaysia, Taiwan, Indonesia, and the Philippines. 
It offers 59 payment methods, including Skrill, Neteller, Perfect Money, and local bank transfers.  Huobi supports six cryptocurrencies: Tether, Bitcoin, USDD, Huobi Token, Tron, and Ethereum. 
Importantly, it's fee-free for buyers and sellers, offers 24/7 customer support, and hosts a bounty program for spotting website vulnerabilities and suspicious P2P traders.
Pros:
A preferred choice for Asian traders in the P2P crypto space.
No commissions for buyers or sellers.
Round-the-clock customer support.
Bounty program for detecting website vulnerabilities and suspicious traders.
Cons:
Limited selection with 59 supported payment methods.
Basic P2P marketplace with limited filters.
Coinbase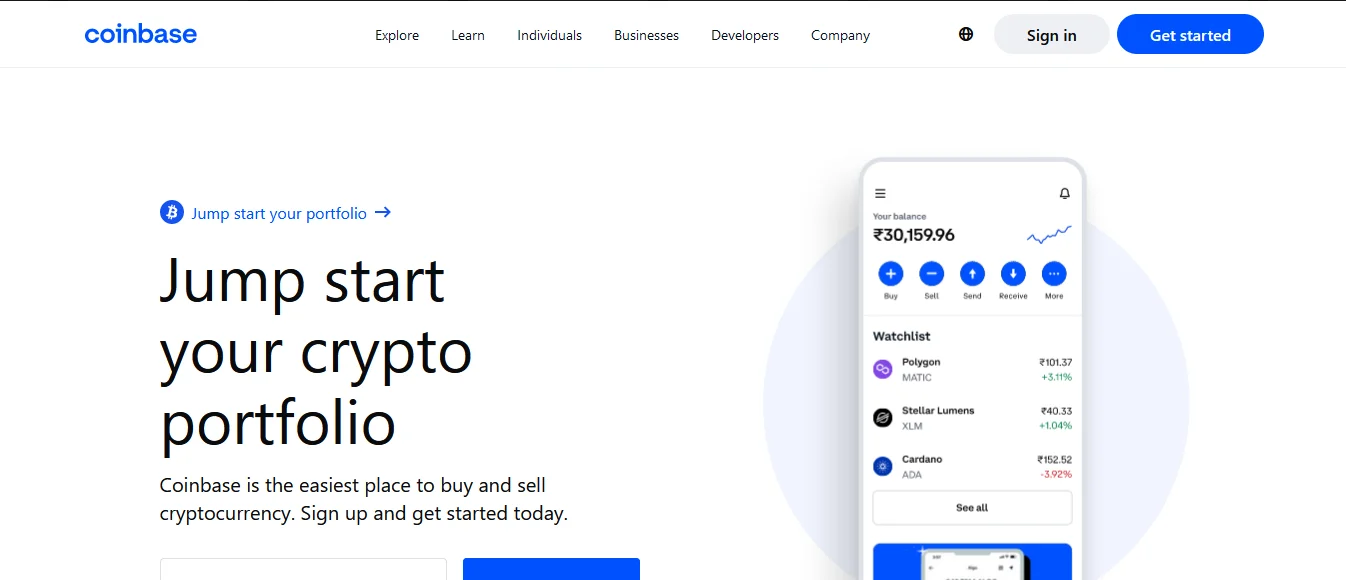 Coinbase is your go-to cryptocurrency platform, featuring a vast array of digital currencies, a user-friendly interface, and valuable educational resources. 
Seasoned crypto enthusiasts will also appreciate its advanced trading features. With its top-tier security measures, it's no surprise that Coinbase has earned its place among the world's largest cryptocurrency exchanges.
Pros
Vast cryptocurrency variety
User-friendly and advanced trading options
Opportunities to earn free crypto
Valuable educational resources
Top-rated mobile app
Exciting crypto rewards program
Access to Coinbase debit card which can act as a Paxful alternative for gift card
Cons
Complex fee structure
High fees on specific transactions
Limited staking and interest options
LocalCoinSwap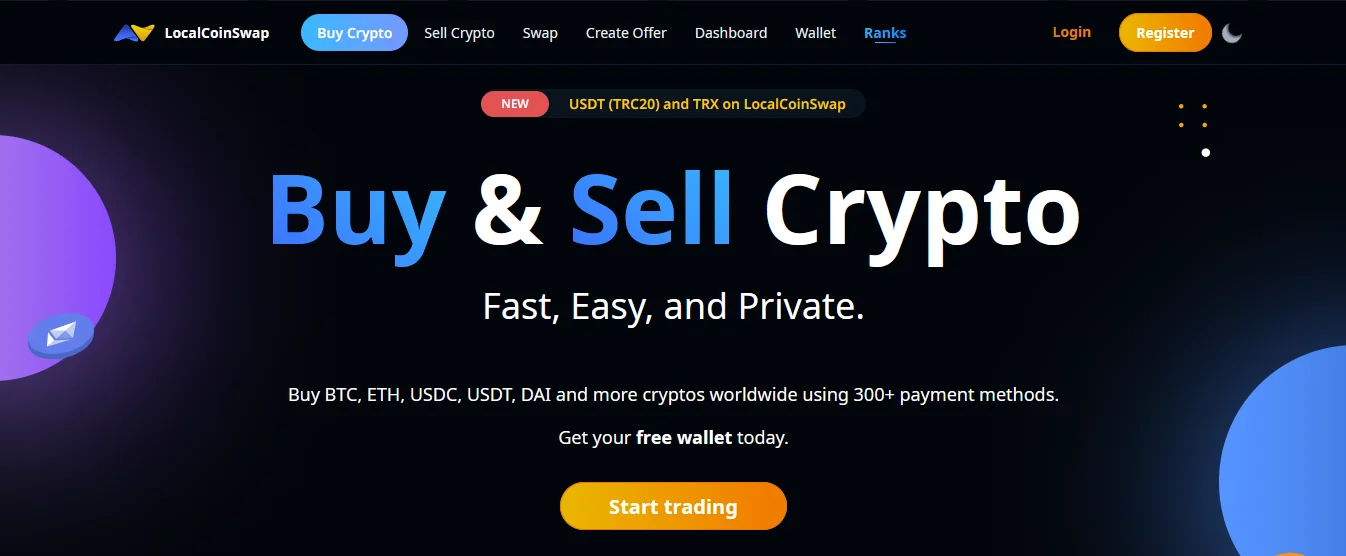 LocalCoinSwap is a premier P2P exchange, embracing 20+ cryptocurrencies, including Bitcoin and Ethereum. 
Its versatility is evident through 300+ supported payment methods, spanning e-wallets like Yandex and WebMoney and regional banking systems like SEPA and SWIFT. 
An intuitive dashboard eases deal navigation alongside a thorough rating system. 
Unique to LocalCoinSwap is its fee policy, where makers and takers enjoy fee-free trading, except for a 1% charge on deals completed after ad posting.
Pros:
User-friendly P2P exchange supporting 20+ cryptocurrencies.
300+ supported payment methods, including e-wallets and local bank transfers.
No fees for makers and takers.
Robust rating system with reviews.
Cons:
A 1% fee for deals completed from posted ads.
Limited scam prevention tools in place.
Bybit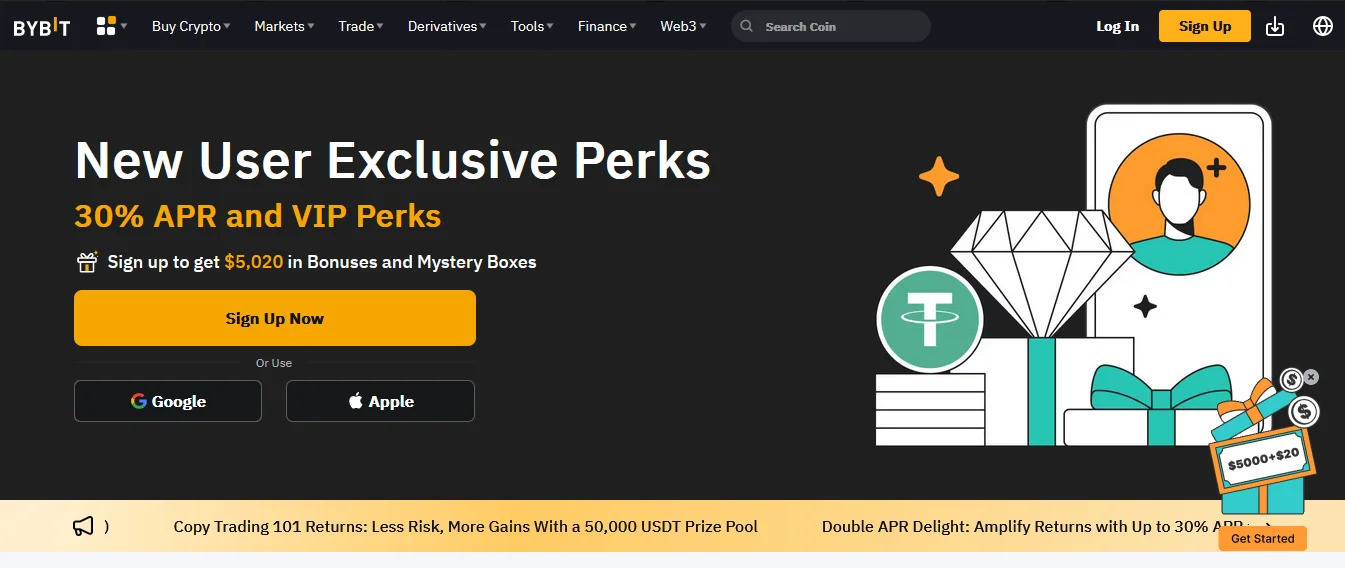 Bybit shines as a top choice for traders thanks to robust margin trading with up to 100x leverage and spot trading with up to 10x leverage. 
It boasts one of the crypto industry's lowest commission structures, with spot trading fees from 0.1% and leveraged contracts starting at 0.06%. 
In its P2P marketplace, Bybit supports four key cryptocurrencies and offers various fiat currencies and payment methods, often with competitive rates. 
A distinctive feature is Bybit's fee-free P2P exchange, catering to both market makers and takers.
Pros:
Ideal for trading leveraged cryptocurrencies.
Zero fees for both market makers and takers.
Extensive payment methods and supported currencies.
Extremely low spot trading commissions on the primary Bybit exchange.
Cons:
Limited support for just four cryptocurrencies in the P2P marketplace.
Uniswap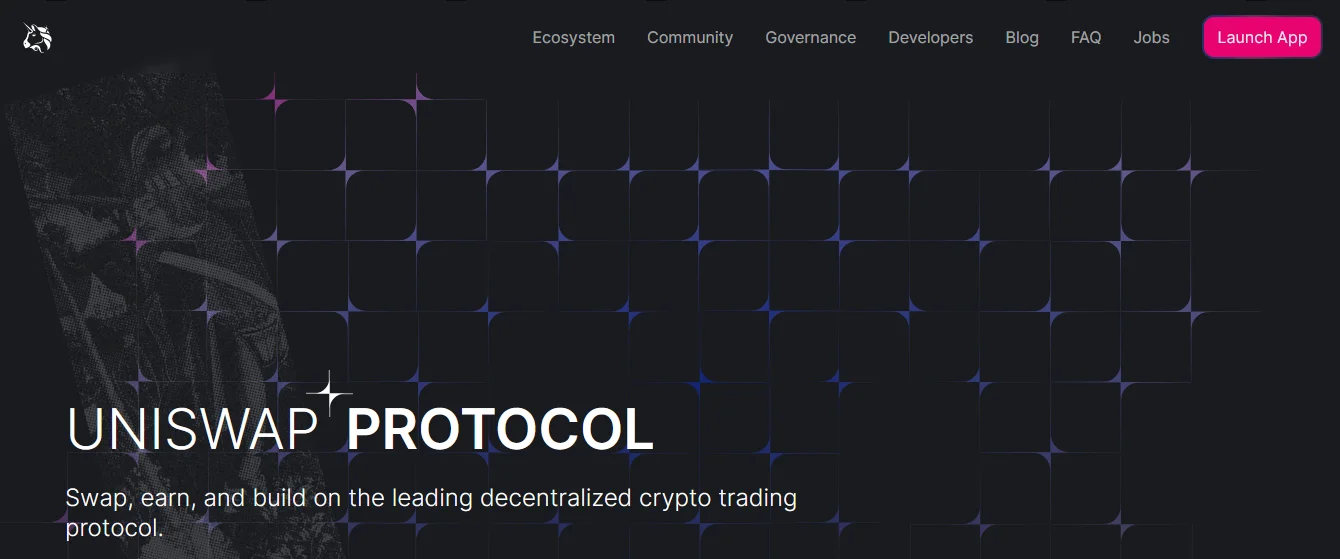 Uniswap is a celebrated decentralized exchange, a Paxful alternative that facilitates crypto-to-crypto trading without intermediaries. Its automated market maker (AMM) framework streamlines token swaps via liquidity pools, ensuring efficiency and privacy. 
Beyond trading, Uniswap stands out as a prime P2P crypto lending platform, enabling users to earn passively from liquidity pool trading fees. 
However, it solely supports cryptocurrency trading, lacking fiat payment options.
Pros:
Premier P2P crypto lending platform for liquidity farming.
Anonymous trading with no KYC requirements.
Extensive support for ERC20 tokens.
Fully decentralized, using smart contracts instead of centralized escrow.
Cons:
Absence of fiat payment methods.
A 0.3% trading fee is slightly above the market average.
Bisq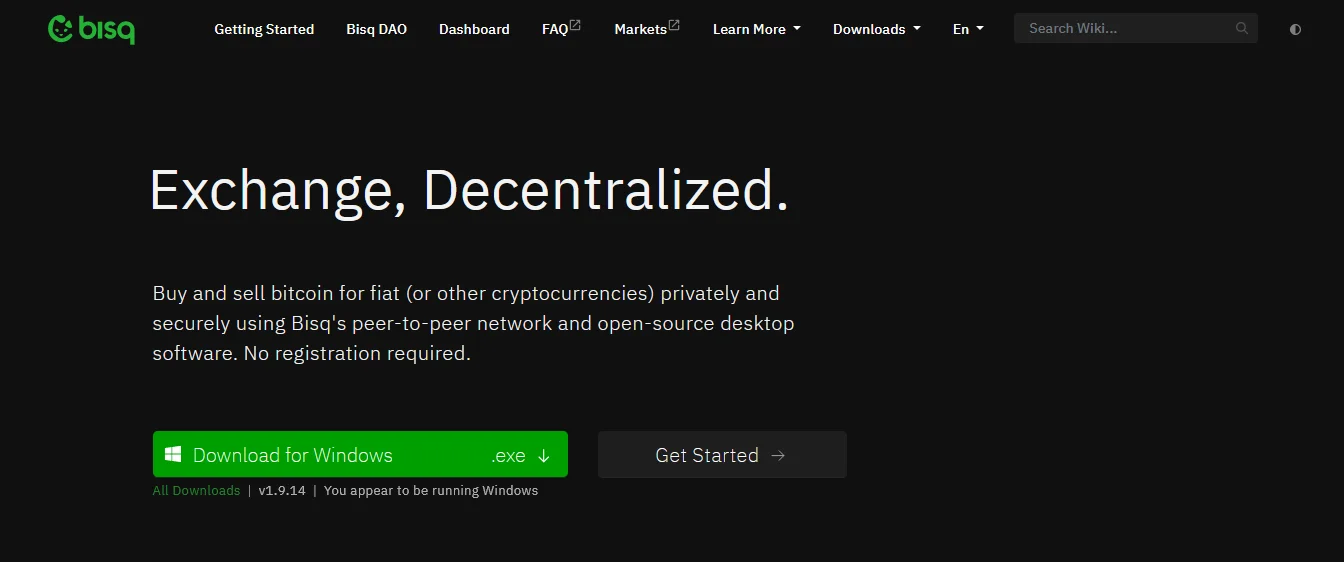 Bisq is one of the top Paxful alternatives, focusing on user privacy with its open-source approach that allows desktop software to be used on Windows and Mac. 
It avoids intermediaries, account creation, and KYC requirements. Yet, this anonymity means limited dispute resolution and a security deposit requirement, though a fraction of the transaction size. 
It mitigates money laundering risks and permits fiat payments but might encounter liquidity issues. Fees amount to 0.1% for market makers and 0.7% for takers.
Pros:
Leading P2P exchange for privacy-conscious traders.
Open-source and decentralized, preserving personal information.
Supports fiat payment deals without KYC.
Downloadable software for Windows and Mac.
Cons:
Solely supports Bitcoin.
Safety uncertainties surround the platform.
High commission fees, with market takers paying 0.7% per trade.
Conclusion On Paxful Alternatives
With Paxful suspending its services anytime, it's crucial to consider Paxful alternatives, each offering unique features and advantages. 
Depending on users' specific requirements and preferences, these alternatives may cater to a particular demographic of customers.

Latest posts by Ozioma Sani
(see all)