Any views and opinions that are asserted here are purely individual opinions.
Cryptoventurenews.com (Crypto Venture News) is a high-quality cryptocurrency means for beginners & advanced users to stay updated with the evolving cryptocurrency industry. All contents provided are a copyright of Crypto Venture News.  
The content that is published on Crypto Venture News – Clarifying Bitcoin & Cryptocurrency is for educational, informational, and recreational purposes only and should not be thought to be legal, accounting, tax, or any other professional advice. This content does not substitute the need for professional advice and should not be considered as one. Crypto Venture News is not liable for any loss or damage that arises by using any advice mentioned in the articles.
The information shared on Crypto Venture News platform is designed solely for the personal, non-commercial use of the user who takes full responsibility for its use. While we have accepted every precaution to make sure that the contents are both updated and appropriate, errors may occur at times. The information is provided on an "as is" basis with no assurance of completeness, preciseness, usefulness, or timeliness and without any guarantee of any kind whatsoever, expressed or implied.
Any results in a financial sector are always unpredictable, the past performance of any investment does not assure its future performance. The judgments and reviews do not assure the performance of an investment, nor should they be seen as an assessment of an investment.
Under Section 107 of the Copyright Act 1976, allowance is made for "fair use" for desires such as assessments, comment, teaching, news reporting, scholarship, and research. Fair use is a use allowed by copyright, an act that might otherwise be breaching. Educational, non-profit, or personal use tips the balance facilitate fair use.
Email
Email addresses that are mentioned in the comment form are always used for privacy and can never be used for spamming or sold to anyone.
Comments
The Crypto Venture News love and embraces comments, but any comments which spread hatred, are abusive, are racial, or in any way hurt anyone's view points will never be accepted. We keep our comments subdued to balance the integrity of individuals. We reserve all rights to reject or accept any comments.
Advertisement Policy
The Crypto Venture News uses third party advertising companies to provide advertisements. There are various cookies used to serve advertisements based on a user's interest and previous interactions. A user can always opt out of such cookie settings by visiting the Google ad and content network privacy policy.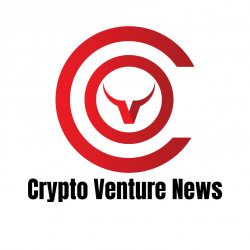 Latest posts by CVN Admin
(see all)