Are you keen on boosting your online privacy with the best VPN For UAE, unlocking geo-restricted content, or fortifying your internet connection in the UAE or Dubai? Look no further!
Why Do You Need The Best VPN For UAE And Dubai?
The UAE has stringent internet regulations, with numerous websites and services blocked or restricted. Plus, there are privacy concerns to consider. Using a VPN can help you:
Bypass censorship and access blocked content.
Ensure anonymity and privacy online.
Protect your data from cyber threats.
Safely connect to public Wi-Fi hotspots.
Now, let's introduce you to the best VPN For UAE services that cater to users' unique needs in the UAE and Dubai.
ExpressVPN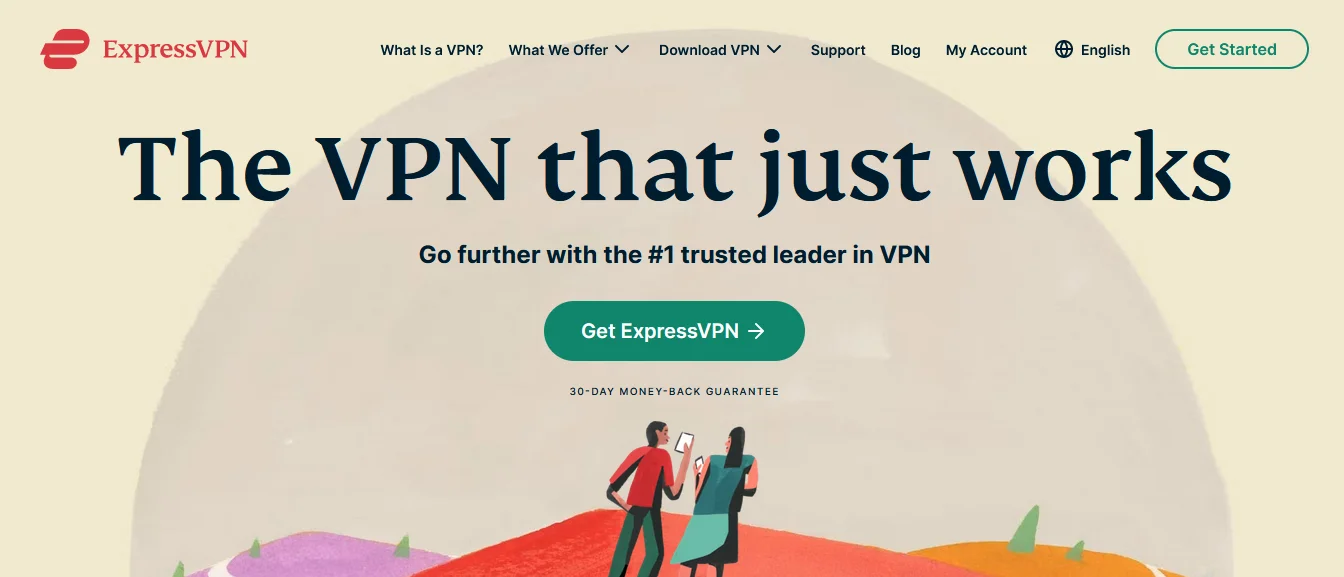 Website: ExpressVPN
Server Locations: 160+ locations in 94 countries
Price: Starting at $6.67/month
Crypto Accepted: Bitcoin (BTC)
No-Log Policy: Yes
Features: Ultra-fast servers, military-grade encryption, 24/7 customer support, unlimited bandwidth
ExpressVPN is a reliable and trusted VPN provider known for its lightning-fast servers and strong commitment to user privacy. It is the best VPN for iPhone in UAE. 
With servers spread across the globe, it allows you to access content from any location while maintaining top-notch security. Their strict no-log policy ensures your online activities remain private.
NordVPN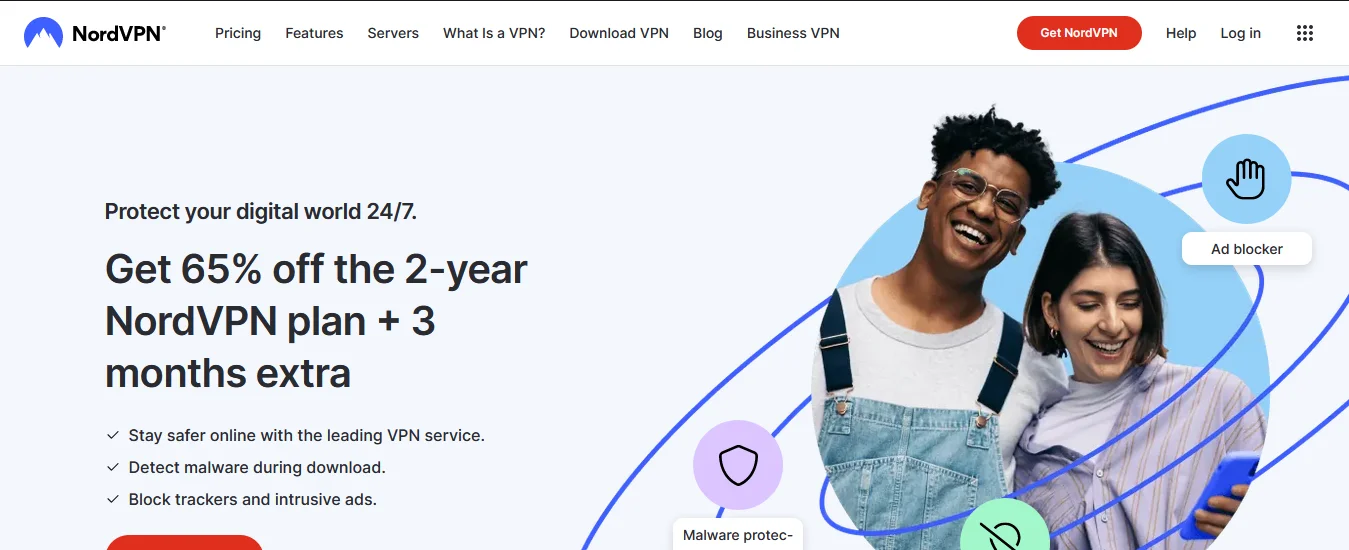 Website: NordVPN
Server Locations: 5400+ servers in 60 countries
Price: Starting at $3.49/month
Crypto Accepted: Bitcoin (BTC), Ethereum (ETH), Ripple (XRP)
No-Log Policy: Yes
Features: Double VPN, Onion over VPN, SmartPlay, 24/7 customer support
NordVPN is the best VPN for Android in UAE. With a sprawling network of servers, it's your go-to choice for effortlessly skirting around geo-restrictions.
What sets NordVPN apart are its nifty features like Double VPN and Onion over VPN, ensuring your data is tucked safely away from prying eyes. Plus, they've got your back 24/7 with responsive customer support.
Their Android app is a breeze and provides an extra layer of armor for your mobile device. If you're rocking an Android in the UAE and hunger for top-tier protection and access to content you thought was out of reach, NordVPN got you covered!
CyberGhost VPN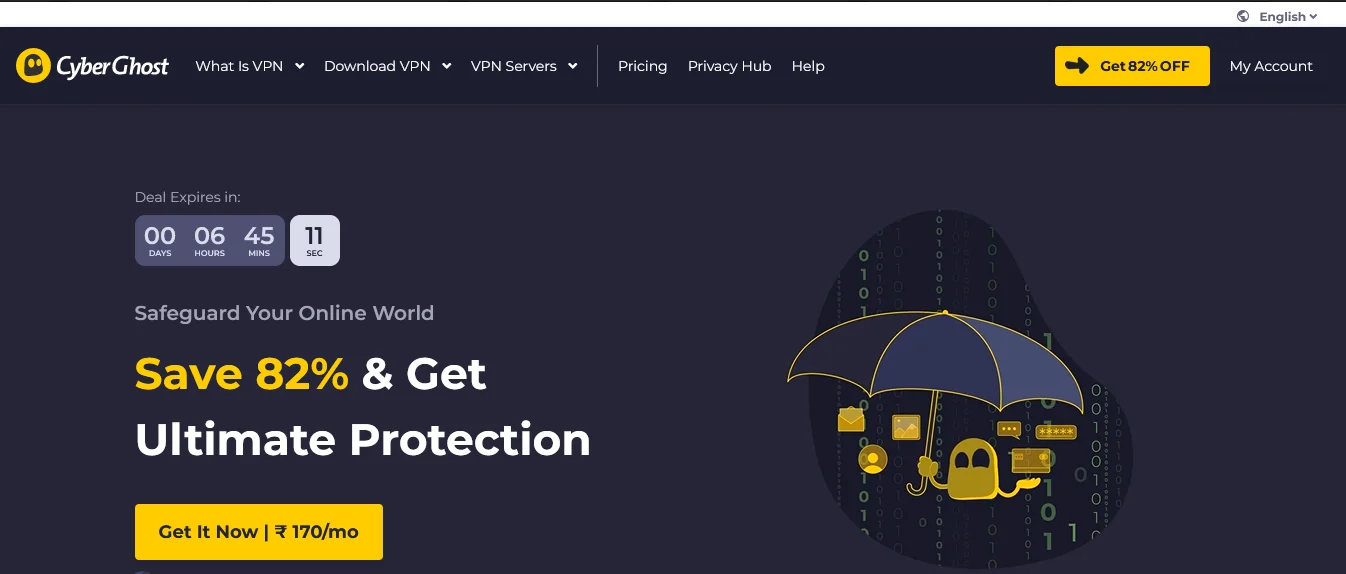 Website: CyberGhost VPN
Server Locations: 7700+ servers in 91 countries
Price: Starting at $2.25/month
Crypto Accepted: Bitcoin (BTC)
No-Log Policy: Yes
Features: Dedicated streaming servers, automatic kill switch, high-speed servers
CyberGhost VPN steps into the spotlight as a fantastic option for streaming buffs in the UAE and Dubai. 
Are you worried about sudden VPN hiccups? Fear not! CyberGhost's automatic kill switch is your digital guardian angel. It ensures your internet connection stays locked down, even if your VPN takes an unscheduled break.
While free VPNs often raise eyebrows due to potential privacy concerns, CyberGhost, the best free VPN for UAE, does things differently. They offer a limited free trial, letting you dip your toes into the premium VPN pool for a brief spell.
Surfshark
Website: Surfshark
Server Locations: 3200+ servers in 65 countries
Price: Starting at $2.49/month
Crypto Accepted: Bitcoin (BTC), Ethereum (ETH), Ripple (XRP)
No-Log Policy: Yes
Features: Unlimited device connections, CleanWeb, MultiHop
Surfshark is a budget-friendly VPN that refuses to skimp on quality. It stands out with an amazing feature – the power to simultaneously link an endless number of devices.
This nifty feature makes it ideal for households or tech-savvy individuals with various gadgets. Plus, they've got CleanWeb, an ad and malware blocker, ensuring your online adventures remain safe and hiccup-free.
Surfshark throws in a 30-day money-back guarantee to make the deal even sweeter. For those looking for the best free VPN experience, Surfshark is a top-notch choice.
VyprVPN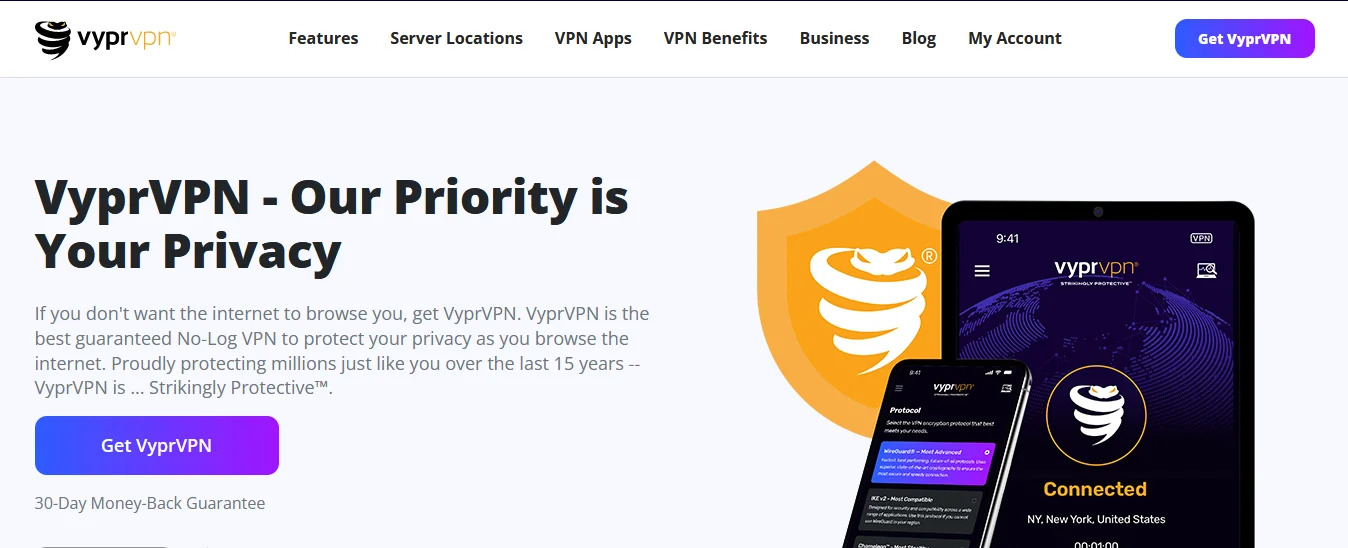 Website: VyprVPN
Server Locations: 700+ servers in 70+ locations
Price: Starting at $2.50/month
Crypto Accepted: None
No-Log Policy: Yes
Features: Chameleon protocol, fast speeds, audited no-log policy
VyprVPN, earning its stripes as a crowd-favorite as the best VPN Reddit, shines a spotlight on its special Chameleon protocol. Crafted to slip through even the toughest censorship nets, it's the ultimate choice for users in the UAE and Dubai looking to guard their online liberty.
VyprVPN doesn't just stop at that – it's also a speed demon and boasts an audited no-log policy, adding an extra layer of trustworthiness to its allure.
How To Choose The Right VPN For UAE And Dubai
When selecting the best VPN for UAE, some key factors must be considered. Let's break it down with these essential points:
Strong Security: In the UAE, where VPNs are heavily monitored, your chosen VPN must offer top-notch encryption to keep your online activities hidden from prying eyes in Dubai or anywhere else.
Traffic Obfuscation: To avoid detection by UAE ISPs, your VPN should be able to make your traffic appear like regular internet data, not a VPN. It keeps your connection under the radar.
Kill Switch: A sudden VPN connection drop can reveal your real IP address to ISPs. Look for a VPN with a kill switch, which halts all internet traffic to maintain your anonymity in the UAE.
Zero-Knowledge Policy: Opt for a VPN with a no-log policy. It means they don't collect your data, ensuring they have nothing sensitive to share, even if the UAE government asks.
Fast Speeds: Fast and stable connections are necessary for smooth browsing and streaming in the UAE. Lag, buffering, and slow loading times are best avoided.
Customer Support: Given the heavy internet restrictions in the UAE, 24/7 live agent support is crucial. You might encounter hiccups, and having immediate help on hand is invaluable.
Device Compatibility: Ensure your chosen VPN works on all your devices. The best VPN for UAE offers dedicated apps for various operating systems and allows multiple simultaneous connections.
Unblocking Abilities: If your goal is to access global content from the UAE, your VPN should be adept at bypassing location restrictions and unblocking popular streaming services like Netflix, Hulu, and more.
Picking the right VPN in the UAE is finding that perfect equilibrium between security, accessibility, and dependable support.
Conclusion
A VPN is essential for ensuring online security, privacy, and access to geo-restricted content in the UAE and Dubai. The five VPNs we've discussed above represent some of the top choices out there, each boasting its own set of distinctive features.
Choose wisely, and enjoy a safe and open online experience in the UAE and Dubai. Your internet freedom is just a click away with the best VPN for UAE!

Latest posts by Ozioma Sani
(see all)