The PoS (Proof of Stake) blockchain has been developing a good amount of buzz in the last few years for many reasons. One of the advantages that proof of Stake offers is crypto staking. In this article, we will be discussing the top crypto staking platforms for this time.
What Do We Mean By Crypto Staking?
Digital currency staking involves assembling and setting aside a specific number of tokens that will be used in validating the transaction that has been made via the blockchain. This new protocol which is known as PoS (Proof of Stake) is less energy consumption as it eliminates or at least decreases the requirement for utilizing a lot of mining equipment to secure the blockchain.
Many blockchains that include Ethereum have now embraced the PoS algorithm to provide power to their networks to revert back to the increasing environmental issues over the rising acceptance of digital currencies.
Top Crypto Staking Platforms To Consider Now
Before we go into crypto staking platforms, let us first find out a bit about the best crypto staking coins.
The process of choosing the best coin to stake should not fully focus on the crypto staking rewards that are offered by the network. Other factors should also be taken into consideration which includes liquidity of the token and lockup period.
From the dimension of the reward, low caps tend to provide higher rewards compared to more established protocols like ETH to attract more users and create more demand. However, it may be difficult for you to sell the tokens that you have earned if the coin is very illiquid which implies that its daily trading volumes are very low.
Now let us have a look at the best crypto staking platforms 2021.
eToro
eToro is the best staking crypto platform that users can sign in to. This is a popular platform in the financial arena where it caters to more than 20 million users globally. This social platform for trading has developed with time adding support for digital currencies following the investor's popular demands. Apart from allowing the investors to invest in digital currencies, eToro also provides the users a way to generate some passive income by just staking and holding their digital assets.
This channel provides great crypto staking services which address popular pain points like security issues, allowing the users to get high interest and do the following in a hassle free manner. eToro pays its users rewards every month without completion of any other task apart from locking their crypto up for some period of time.
Pros
Heavily controlled by top bodies
Easy-to-use and User-friendly
High paying rewards in case of staking crypto
Offers support for the varied asset class
Home to more than 20 million users globally
High performer in the social trading section.
Cons
As of now, it supports only 2 digital assets.
Binance
Now coming to staking crypto Binance. Binance is the largest digital currency exchange in the world. But other than digital currency exchange it is also the best crypto staking platform in the world. It is known for high trading volume and the generation of high passive income. Even though this exchange was established in 2017, it has created a reputation as the final destination for every crypto activity.
This company has fleshed out a complete ecosystem that offers tokenized security on a temporary basis of famous stocks like Coinbase and Tesla before discounting the program.
Pros
Large pool that allows staking crypto
Varied earnings on offer with different interests rate
Secure crypto staking websites
Insurance coverage for the funds of the user.
Cons
Not regulated
Different interests for digital assets
Coinbase
Coinbase is the best US crypto exchange that went public in 2021. This crypto exchange was established in 2012 by Brian Armstrong and has played an important role in the evolving mass adoption of digital currencies. Its public listing was witnessed as a triumph for the evolving industry.
Coinbase enables US crypto investors to trade digital currencies via its highly appealing and user-friendly platform. Like several best crypto staking platforms, Coinbase provides a means for users to develop extra income by just holding their digital currencies through staking.
Pros
User-friendly and appealing platform
Provides custodial services for big institutions
Public company portraying that it is regulated
A good library of crypto up for staking
Cons
Expensive fees for staking
Few crypto assets available for staking
Kucoin
Kucoin was established in 2017 and has come to be known as one of the best crypto staking sites across the globe. Kucoin is the 6th biggest crypto exchange as per the trading volume, by crypto data aggregator website Coinmarketcap
Kucoin operated two different stacking programs: the Pool X. Soft staking and Soft Staking enables users to earn daily rewards in suitable digital currencies. Users receive daily bonuses on the following crypto coins, which include ATOM, TRX, EOS, IOST, KSM, and many more.
Pros
Multiple staking offerings
Earn double daily rewards
Large staking pool
Cons
Staking fees are very high
The rate of interest can be improved provided the high staking fees.
Conclusion
In this article, we have highlighted the top 4 crypto staking platforms that can be used as the world adopts digital currencies. We have spoken about the pros and cons of each of the platforms in detail and have also given you insight into the concept of crypto staking. In our choice, eToro is still the best website to stake your cryptos and earn exciting rewards.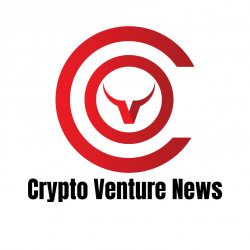 Latest posts by CVN Admin
(see all)