Crypto tourism is a legit thing for ones who don't know about it. The crypto space has extended its roots into domains that were earlier thought to be distant from it. In recent times, the reach of this sector has increased manifold. Therefore, we have brought an article to you that will not only focus on what crypto tourism is but will also inform you about the best places in Central America that you should visit for such a tourism experience.
What Is Crypto Tourism?
Crypto vacation or tourism is one that is especially dedicated to cryptocurrency enthusiasts in the world. It offers travel packages or tours to them that can be paid for by using virtual currencies. In addition, it might also refer to travel to a place where people can learn about this lesser-known domain through classes catered for the same. These travel opportunities are mostly provided to the ones who are thinking to be future investors in the sector. This will aid the crypto space to flourish even in the travel industry.
However, this kind of tourism can also be broadened with respect to the nature of travel. For instance, using virtual currencies for paying for a part of travel or goods and services obtained can be considered as crypto tourism as well. In addition, three are places around the globe where tech-savvy investors and crypto admirers are welcomed to increase tourism activities. People visit these also for business purposes that concern blockchain or crypto in some or the other manner.
But yes, one thing that remains constant is that this type of tourism can be promoted only if countries take steps to encourage foreigners to come there. In line with this, many countries in Central America have been able to lead the crypto tourism sector in the world. Some of these places have been discussed in the section below.
Best Crypto Tourism Places In Central America
Here are some of the best places that you should visit for crypto travel in Central America.
Honduras: The Bitcoin Valley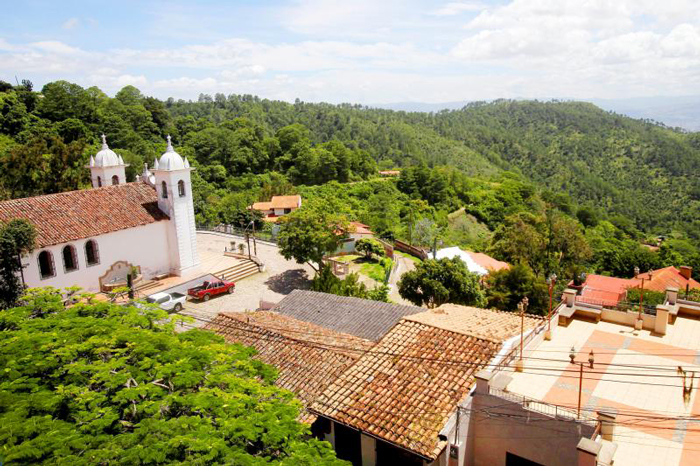 Honduras is one such country that has not passed any regulations or laws against the crypto domain till now. This is because in September last year, the central bank of the nation announced its urge to create a decentralized stablecoin (CBDC) but the plan was later chucked off. This act was considered to be promoting a crypto-friendly environment in the country.
This year, in July, it became the latest country to have accepted crypto tourism in its periphery, which was considered to be one of the greatest moves taken to support the domain. This action can be attributed to the fact that the renowned tourist spot of Santa Lucia started accepting payments in Bitcoin (BTC), the largest cryptocurrency. 
A report by La Prensa quoted Cesar Andino, the owner of a shopping mall in the country, saying:
"Accepting Bitcoin will allow us to open another market and win more customers. We have to globalize. We cannot close ourselves off from technology, and we cannot be left behind when other countries are already doing it."
Thereafter, the Bitcoin Valley initiative was commenced wherein a collaboration between Coincaex, Technological University of Honduras, and Blockchain Honduras was considered. This partnership was aimed at promoting crypto tourism in the country and generating further revenue from it.
El Salvador: The Bitcoin City & Beach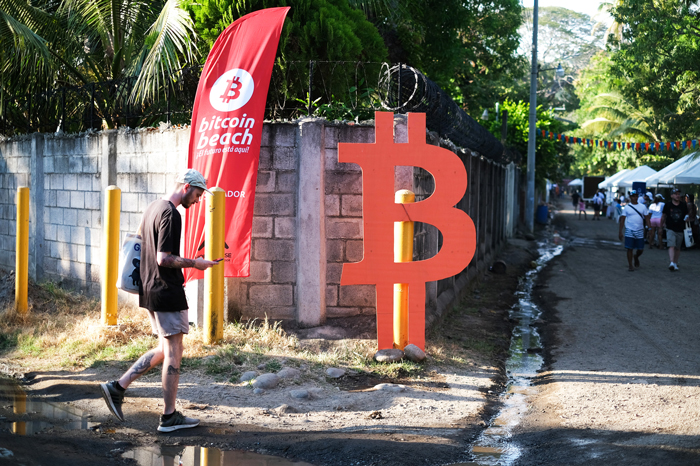 We could surely not miss the Bitcoin City developer from our list when the best places for crypto travel are in question. Isn't it a crypto travel rule (light-hearted mention) that Bitcoin City cannot be excluded from such a list? El Salvador, known for its Bitcoin City, surely is one of the places that one should visit if they are a crypto lover. In September last year, it became the first country in the globe to officially recognize Bitcoin while other countries were still questioning whether 'is crypto safe or not'. After this event, tourism in the country hiked by more than 30% by February this year. This was one of the biggest achievements that the country could acquire due to the crypto domain.
A primary part of the plan by President Nayib Bukele was the development and expansion of Bitcoin City on the site known as El Espíritu de la Montaña, which is a place for ecotourism situated near the Conchagua Volcano. When this ambitious project was introduced, it was decided that the city and its Bitcoin mining farm would be powered by the geothermal energy of the volcano.
Moreover, apart from the public sector, we could also see the private sector coming into the crypto tourism business as Bitcoin Beach in El Zonte flourished. In addition, the country has been making other efforts and actions that have been beneficial for crypto space. Further, you will be amazed to know that from scuba diving adventures to haircuts, everything can be purchased with the largest digital currency in the country. This revolutionized the payments sector as earlier most of the merchants accepted payments through credit cards only.
Costa Rica: The Bitcoin Jungle
Central America's oldest and the most stable democracy, Costa Rica, also accounts for being a part of the best places to consider for crypto tourism. It has been a long time since it has adopted a crypto-supporting way of operations. There the profits earned through crypto are not taxed and numerous companies also pay salaries to their workers and employees in the form of cryptocurrencies.
In addition, several business enterprises in the country also accept crypto payments for goods and services that they offer. You will be stunned to know that about 6 ATMs that allow crypto transactions to have been set up in San Jose, the capital of Costa Rica. The local crypto payment system that is used the most is Nimiq, which is very efficient as well. All these factors make it one of the best places to visit for crypto enthusiasts over the globe.
But hey! You might be wondering about the Bitcoin Jungle we had mentioned at the head. Let us tell you that it is actually not a literal jungle that you would want to explore but a mobile application that would later enable crypto tourists and domestic residents to pay in BTC. The official website of this project mentions that it is:
"A hub of self-development and education for life travelers, digital nomads and tourists."
Therefore, crypto enthusiasts should surely pay a visit to this area for an immeasurable experience. But we want to give a special mention to the Golden Triangle area where there are jungle resorts that have moved a step forward with accepting crypto payments. There is no crypto travel rule in the country, and you are free to do things you like.
The Finale!
Crypto tourism has been gaining popularity recently and has been adopted by major countries in the Central American region. Therefore, if you are someone who loves crypto, do consider planning a crypto vacation in any of these areas. Apart from the places that we mentioned above, you can also choose to visit Guatemala, which is famous for the Bitcoin Lake. Also, we did mention the details briefly, but it is recommended that before making a decision, you consider researching these places in depth. And yes, if you are wondering 'is crypto safe' for payments in these then you would be happy to know that the answer is a 'Yes'!

Latest posts by Ozioma Sani
(see all)