The crypto market has ended the 'red' streak and now has been extending its gains recently. While major cryptocurrencies like Bitcoin (BTC) and Ethereum (ETH) have gained over 20% and 40%, respectively, in the last seven days, there is an unsung hero of the market that recently reversed its losses. We are talking about the Kusama crypto (KSM) that defines itself as Polkadot's Wild Cousin.
What Is Kusama Crypto?
Kusama is crypto created by Parity Technologies which also developed Polkadot later. Another interesting fact is that the founder of this coin, Gavin Wood, is also a participant in finding Ethereum. The KSM token was an "early release" of Polkadot. According to information by CoinMarketCap, the unique thing about the KSM crypto is that "it is predominantly built for developers that want to launch bold, ambitious projects, with a fast-evolving pace of development."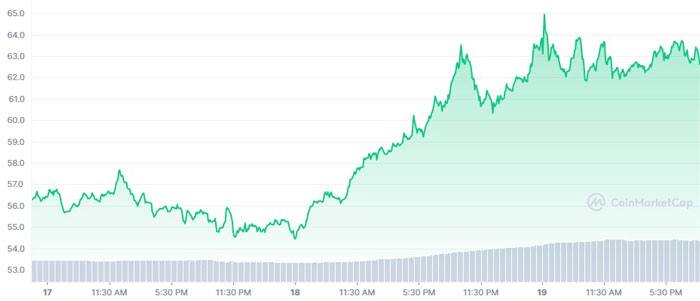 Kusama Price Today
The Kusama Crypto was up by 2.12% and traded at $64.18 at the time of writing on Wednesday, July 20, 2022. The market valuation of the KSM crypto stood at $543.63 million, up by 2.12%. However, the token's 24-hour trading volume had decreased significantly by 12.56% and was at $58.6 million. The decline in trade volume shows that the demand for the coin that spiked on Tuesday has decreased but the recent listing updates might push the numbers forward.
The main reason for these recent gains has been attributed to the Kusama crypto listing on Binance U.S. Recently, the crypto exchange behemoth, commenced the deposit scheme for the coin. The Polkadot canary network is set to be live on the Binance exchange shortly and the ones who make deposits now can withdraw once the coin is successfully listed. Therefore, the coin garnered its 1-month peak of $68.94 on Tuesday, July 19, 2022.
Latest posts by Linda Lopez
(see all)