Smooth Love Potion (SLP), a forerunner of the Axie Infinity Ecosystem, had been in immense losses due to the prolonged 'red' sessions in recent months. The crypto crash sessions made things worse as the coin has lost over 90% of value since the year's beginning. However, the coin's recent surge is commendable since it is the starting point of reversing the losses incurred. This metaverse crypto might get back to its older position shortly if this momentum is continued. However, it cannot be said whether this would happen or not as the market is highly volatile.
Smooth Love Potion Price Today
According to CoinMarketCap data, the SLP crypto was up by a huge 22.32% and traded at $0.004952 at the time of reporting on Wednesday, July 20, 2022. The market valuation of the Smooth Love Potion crypto stood at $211.9 million, up by 21.97%. In addition, the token's 24-hour trading volume had skyrocketed by a whopping 128.66% and was at $94.1 million. The day's high was recorded at $0.005116, thus representing a dip of 26% from the peak.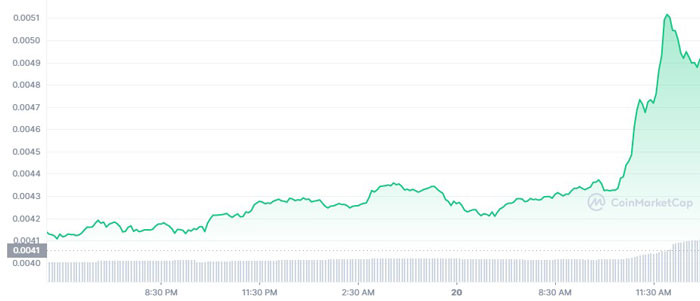 SLP Crypto Performance History
The metaverse crypto mentioned here has dropped massively since the beginning of this year from its price of $0.336 on January 1, 2022. The frequent crash sessions added two zeros to its left indicating a major dip of 98%.  The recent gain has still not made up for the losses incurred.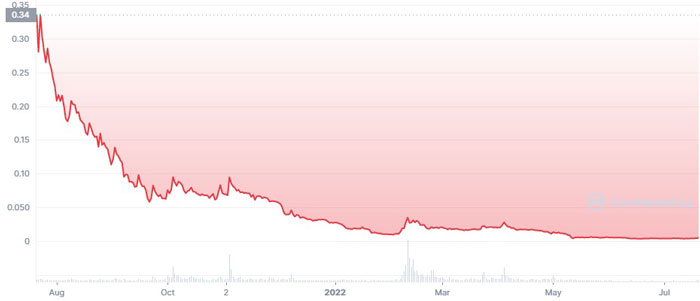 Earlier, the Smooth Love Potion crypto had gained over 140% from the beginning of 2021 till the end of it. The crypto managed to be in the 'green' in early December,  2021, when the entire market had been crashing due to reasons that are still unknown. Therefore, the coin's potential to defy the market trends was strong back then which later staggered in 2022 when events of the Russia-Ukraine war and the rise in U.S. inflation kicked in. The SLP crypto is expected to reverse its decline if it maintains the present bullish rally going.
Latest posts by Linda Lopez
(see all)