The meme-frenzy cryptos have repeatedly been in and out of trend. However, the behemoths in the sector, Shiba Inu (SHIB) and Dogecoin (DOGE) have relatively maintained their place in the market. But the King of Meme Coins has not been able to outperform the one who defines itself as the Doge-killer. Have you identified the cryptos we are talking about? It definitely has to be DOGE and SHIB. Read further to know how Shiba actually Killed Doge.
Shiba Inu (SHIB) Vs. Dogecoin (DOGE): 1-Day Performance
After the recent crypto market bearish session, both these dog-faced coins recovered considerably. However, Doge was behind Shiba, as they both gained 1.44% and 2.91%, respectively. According to CoinMarketCap data, the Shiba Inu (SHIB), the Doge-Killer gained 2.91% and traded at $$0.00001207 at the time of writing on Friday, July 22, 2022. The market capitalization of the token stood at $6.6 billion, up by 2.91%. However, it did see a huge slump when it came to the 24-hour trade volume which declined by 51.14% to $484.75 million.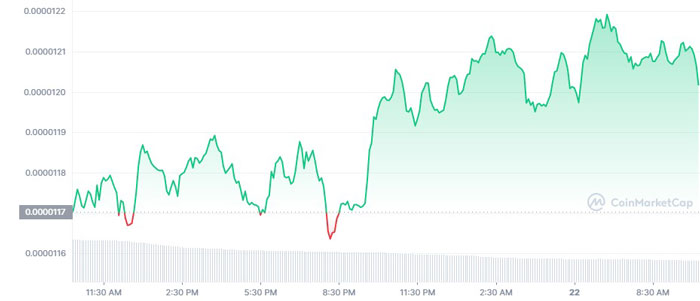 The Dogecoin (DOGE) gained 1.54% and traded at $$0.06955 at the time of writing. The market capitalization of the token stood at $9.2 billion, up by 1.55%. However, in line with Shiba, it did see a huge drop in its 24-hour trade volume which slipped by 58.14% to $429.41 million. Though both coins' trade volume dropped, it was Doge that suffered the most, thus, Shiba aced this factor as well.
Shiba Vs. Doge: 1-Year Performance
Due to the repeated crashes in the crypto market since last year, several cryptocurrencies lost immense value. The meme-frenzy tokens suffered worse as they are one of the most volatile currencies in the market. However, Shiba managed to gain in value while others tumbled significantly and also overtook a 'zero' in the course. The Doge vs. Shiba trend has existed ever since the latter was launched in 2020. It seems that the answer is finally here. Since SHIB outperformed DOGE not only today but also in the 1-year bracket.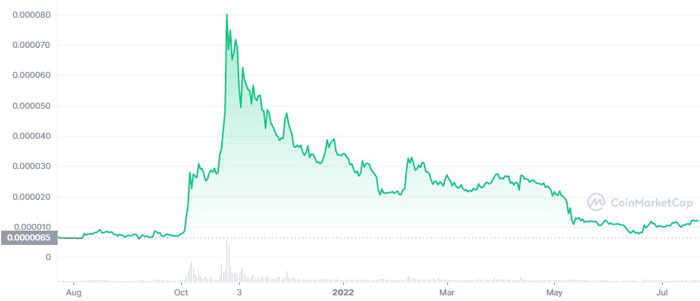 Shiba Inu (SHIB) gained over 86% from its year-ago price of $0.00000644, whereas, Doge plunged over 64% from its year-ago value of $0.1973. In addition, the latter also lost a 'zero' owing to the extreme market conditions. The 1-year performance charts provided above show that the Doge saw a massive drop after the crypto crash in early December 2021, while Shiba even after plunging, maintained a 'green' performance. It will be intriguing to see if SHIB would ever be able to surpass its inspiration turned rival in terms of value and market valuation.
Latest posts by Linda Lopez
(see all)