After two consecutive bearish sessions, the crypto market is finally seeing the 'green' light. However, even then there were several cryptos that saw a decline. In such a situation, Monero (XMR) and its competitor, Swap (XWP), ruled the privacy cryptocurrency market. These cryptos are primarily purchased for the benefit of anonymity it provides to the users. But not all privacy coins could ace the race today as a majority of them were in the red including Firo (FIRO).
Monero Price Today
According to data from CoinMarketCap, the privacy crypto giant, Monero (XMR) saw an increase of 7.10% and traded at $152.27 at the time of writing on Wednesday, July 27, 2022. The market capitalization of the XMR token stood at $2.76 billion, up by 7.11%. Moreover, another positive instance was that Monero's 24-hour trade volume rose considerably by 37.92% and was at $167.35 million.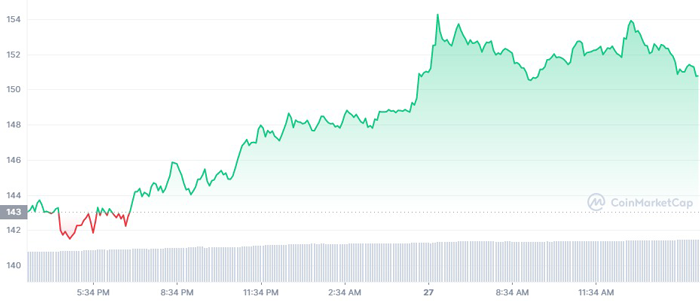 The day's high was recorded at $154.37, which represents that the coin dropped about 1.3% from its peak. In addition, the XMR crypto has gained over 18% from its month-ago price of $128.37 even after suffering from numerous crypto crash sessions. Earlier, Monero (XMR) managed to gain 2.19% and trade at $150.57 at the time of writing on Thursday, July 27, 2022. This indicates that the crypto was up 2.5% after surviving four subsequent crypto crashes.
Swap Price Today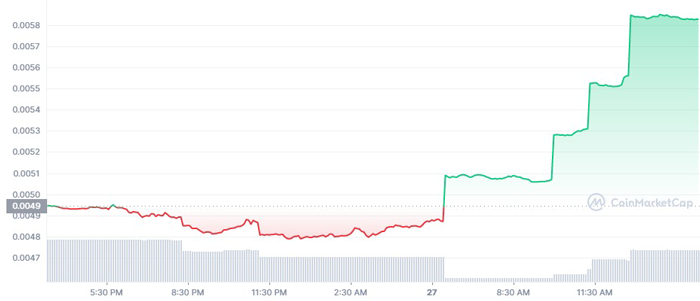 The gains of Swap not only surpassed that of XMR but also ruled the privacy crypto market. The XWP crypto price today was up by 18.43% and the coin traded at $0.005842 at press time on Wednesday, July 27, 2022. The market capitalization of the token stood at $90,712, representing a gain of 18.42%. However, the 24-hour trade volume saw a significant drop of 24.55% to $35. This privacy coin peaked at $0.005854 today.
Monero (XMR) and Swap (XWP) managed to outperform Firo (FIRO), Horizon (ZEN), and Dash (DASH) as these tokens were in the 'red' defying the bullish trend of the market.
Latest posts by Emily Baker
(see all)