Crypto trading is no joke as it is capable of making or breaking an individual or organization. This domain is the most volatile financial market. Therefore, a lot of caution is required to carry out activities in an optimum manner. A person should be following proper strategies and should be able to analyze the market data well and make the necessary decisions. However, even if all of these steps are undertaken correctly but they forget to choose the suitable platform, there can be a huge blunder. So, we decided to deliver a list of the best crypto trading platform options that you can explore in the United States and elsewhere.
Choose The Best Crypto Trading Platform For You!
Every crypto trading platform is different from the other due to the various features, options, and perks it provides along with the shortcomings it comes with. Therefore, it becomes very important for a trader to choose the platform they want to trade in wisely. The information on the trading fees, the options offered, and similar things have been mentioned below. So, go through the list carefully and choose the best crypto trading platform that suits you well and can be beneficial for you. Also, you might get hold of the best crypto exchange that you can consider.
Kraken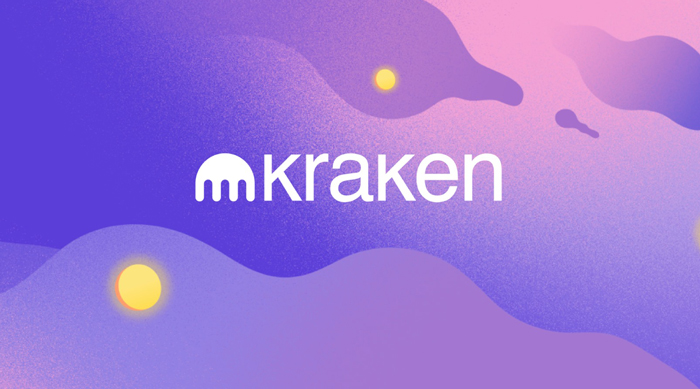 Kraken is one of the top crypto exchanges that has been there for over a decade. This is why it is one of the most trusted exchanges. Therefore, it is the best crypto exchange for those who are sceptical about investing and think that not all crypto trading platforms are trustworthy. The official website of the platform defines it as:
"One of the largest and oldest Bitcoin exchanges in the world. Kraken is consistently named one of the best places to buy and sell crypto online, thanks to our excellent service, low fees, versatile funding options and rigorous security standards — but this is only part of the story. We've been at the forefront of the blockchain revolution since 2011." 
This crypto exchange comes with two trading platforms namely, Kraken and Kraken Pro, these can be one of the best cryptocurrency trading platform options to choose from. There is a downside of the basic platform that it does not offer discounts or low fees. However, the Pro users can avail of volume discounts to curb the expenditure that they incur through paying fees on every transaction. Some of the other pros and cons are mentioned below.
Pros
Advanced features like

margin trading

and staking are available on Kraken Pro.

Customer support is reliable, and they offer chatbots and mobile phone support as well.

The withdrawal fee for

Bitcoin (BTC)

is comparatively low.

Delivers educational content on digital currencies.
Cons
It is not available in all 50 U.S. states.

Several users have reported hacked accounts

The platform does not accept a wide range of fiat currencies.
Crypto.com
Crypto.com is the best crypto trading platform for the ones who want to save by not parting with a huge transaction or maker-taker fees. It is one of the top crypto exchanges one can try. The company mentions its objectives and aims and why they have brought the solutions that they offer. The website mentions all of these and says that they want to:
"Accelerate the world's transition to cryptocurrency. Powered by cryptocurrency, the future of the internet: Web3 will be fairer and more equitable, owned by the builders, creators and users. You. We believe it is your basic right to control your money, data and identity."
The trading platform offers a variety of cryptocurrencies to choose from and invest in. In addition, the platform also offers a Crypto.com Visa card, which is one of the features that make it stand out in a crowd of crypto trading platforms that exist. Moreover, you can also consider investing in the native cryptocurrency of this trading platform, Cronos (CRO), and avail the benefits that it offers, which include lower fees.
Pros
Discounts on trading fees are available for

CRO

owners.

Crypto.com Visa debit card enables up to 8% cashback on the entire expenditure for CRO owners.

You can consider limited margin trading here to mitigate extreme losses.

It has acquired higher cybersecurity ratings.
Cons
Trading in low volumes attracts a higher trading fee.
Coinbase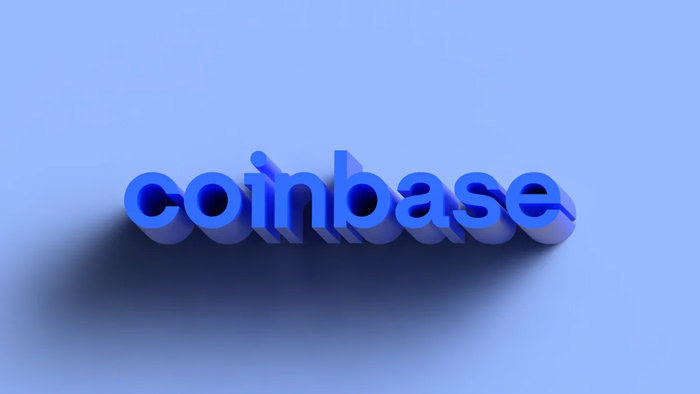 Coinbase is one of the top 10 crypto exchanges and trading platforms that is globally recognized. The platform offers over 150 cryptocurrencies to be traded in and also accepts various prominent fiat currencies around the world. This organization defines itself by saying:
"We are building the crypto-economy – a more fair, accessible, efficient, and transparent financial system enabled by crypto. We started in 2012 with the radical idea that anyone, anywhere, should be able to easily and securely send and receive Bitcoin. Today, we offer a trusted and easy-to-use platform for accessing the broader crypto-economy."
Users can explore a host of advanced features that are available on the purchased package it offers, which is Coinbase's Advanced Trade product. It also comes with increased security and helps in the protection of funds and data of users. The app is easy to use and is the best crypto trading platform that beginners can try along with other such options that have been listed here.
Pros
The interface is user-friendly and the process for purchases is simple.

You can count on good user reviews.

Provides substantial security.

Enables people to invest in a host of

cryptocurrencies,

even the lesser-known ones.
Cons
Gemini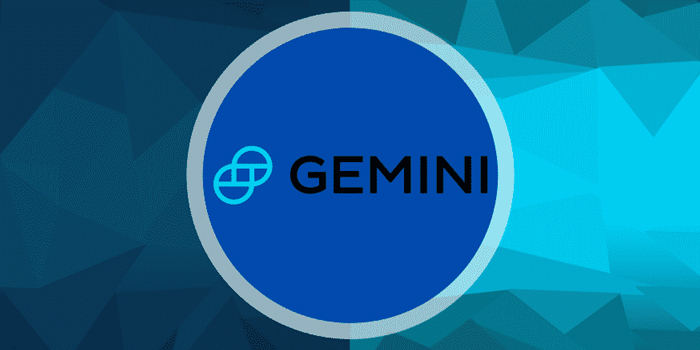 Gemini is a crypto trading platform with one of the simplest and easy-to-use user interfaces. The official website of the platform defines it as:
"A New York trust company regulated by the New York State Department of Financial Services (NYSDFS). We are subject to capital reserve requirements, cybersecurity requirements, and banking compliance standards set forth by the NYSDFS and the New York Banking Law. Gemini is also a fiduciary and Qualified Custodian."
Well, though we mentioned that Coinbase is one of the best crypto trading platform options for beginners, Gemini is one step ahead. It is one of the top 10 crypto exchanges and trading platforms for beginners in the domain. It is the best cryptocurrency trading platform that newcomers in the crypto trading field should try as it is not loaded with fancy options but still has many remarkable features. The platform is extremely easy to use and can be mastered with just a few tries.
Pros
User-friendly approach.

Educational content is provided about cryptocurrency.

Takes care of security and offers a hot

crypto wallet

for the same purpose.
Cons
The

fee structure

is a little complicated when spot trading is not considered.

Customer support options are limited.
KuCoin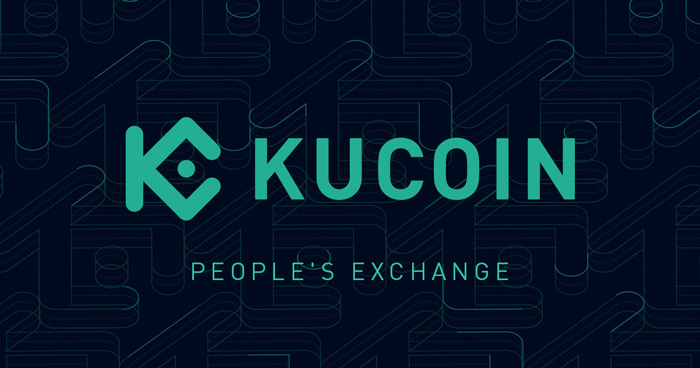 KuCoin is a crypto exchange platform that offers a large number of cryptocurrencies to invest in that too with lower fees. The platform defines itself by citing the people-first approach that it has and said:
"As an exchange for, by, and of the people, KuCoin is developing a community where everyone can benefit from growth and have their opinions heard."
It is one of the best cryptocurrency trading platform options and has its headquarters in Seychelles. It has recently been witnessing a rise in users from Asia, Africa, Europe, and the Middle East, which is a great achievement. People from the United States can also use the trading platform provided by KuCoin, however, it is still not licensed by the U.S. regulatory bodies.
Pros
Offers a wide range of digital currencies to trade in.

Trading free is relatively low and affordable.

Enables discounts on

trading fees

based on trading volume.

Provides advanced features like futures and margin trading.

One can use a variety of payment modes including credit or debit cards.
Cons
It has not acquired a license in the U.S.

Had gone through a significant

hacking

event in 2020.

Funds stored on this platform are not insured in any way.
A Beneficial Wrap-Up!
Did you find the best crypto trading platform for you? If yes, then do start your trading activities with utmost caution. Take into consideration the various factors that prevail in the crypto market. It is essential that all investment decisions are taken after proper research, analysis, and scrutinization. However, if you have still not found the best crypto exchange or trading platform for you then go through the list once and again and research about them individually to make a decision. Or you can try browsing other articles on related topics on our website for further information.

Latest posts by Natalia Zhukova
(see all)