The crypto world has a lot more to offer now. The access, reach and capacity of these assets were limited back in 2009 when Bitcoin (BTC), the largest cryptocurrency, was developed. However, as times changed, the crypto space trends also reformed rapidly. Today, every other crypto enthusiast shares their feelings, ideas, or facts, on social media. Here the question of trust arises since one cannot trust all the information passed through social media.
Top 10 Crypto Influencers On Social Media
In order to make the task easier, let's discuss and know about the top 10 crypto influencers on social media you should consider. The list consists of influencers from different parts of the world. The list doesn't take into account the number of followers they have but the quality of information they provide. Moreover, an account of their achievements in the field would also be shared.
Vitalik Buterin
The moment any list of crypto influencers is formed, Vitalik Buterin has to top it. He is the Co-founder of Ethereum (ETH), the second-largest cryptocurrency after Bitcoin (BTC). Buterin gained fame due to his achievements through the Ethereum blockchain. Further, he is a part of the list of youngest crypto billionaires in the world. However, his accomplishments don't end here, he is also known as a writer in the Bitcoin community. In addition, Buterin is the Bitcoin Magazine's Co-founder too. All of these above-mentioned points rightly indicate why he is at the top of the list.
He currently has over 4 million followers on Twitter assuring him a place among the top crypto influencers. The fact that he has been active in that platform for years now is commendable. He often shares his opinions, ideas, reviews, facts, and other relevant information related to the crypto world. His tweets contain a pool of resources that are beneficial for any crypto enthusiast who wants to gain further knowledge on the subject. Therefore, he is one of the cryptocurrency influencers you should consider following. He can be found under the username of vitalik.eth on Twitter.
Elon Musk
Yes, you read it right! The world's richest man is also one of the crypto influencers you should consider if you want to explore short-term investing in crypto. Though he has little knowledge on the matter, even a single tweet by him would affect the price actions of any cryptocurrency in a matter of seconds. One of the major reasons for such an influence has to be his 55 million followers on Twitter. There have been numerous instances where he made a tweet and Dogecoin (DOGE), a popular meme coin, shot up. One instance to note is the announcement in mid-December 2021 that mentioned Tesla merchandise would accept DOGE as a payment. At that point, Dogecoin shot up by over 22%.
The above-mentioned example gives a close look into how his tweets and actions can affect cryptos. However, he is mostly in talks due to the dog-faced coin mentioned earlier. Therefore, DOGE enthusiasts should surely follow him on social media under the username of @elonmusk on Twitter. In contrast, people who are interested in knowing more about the crypto space would be disappointed as he often doesn't provide any relevant information on the matter.
Michael Saylor
He is one of the Twitter crypto influencers you should consider if you are a Bitcoin enthusiast. Saylor is known for posting regular and daily updates about the advancements in the Bitcoin space. He gained recognition when he invested in BTC while being the Chairman of MicroStrategy Inc. (NYSE: MSTR) This purchase was one of the initial investments made by institutions or firms. Further, MSTR is still popular in the crypto space due to this move. Moreover, this move also helped Saylor emerge as one of the renowned crypto influencers in the world. You can find him at @saylor on Twitter.
Roger Ver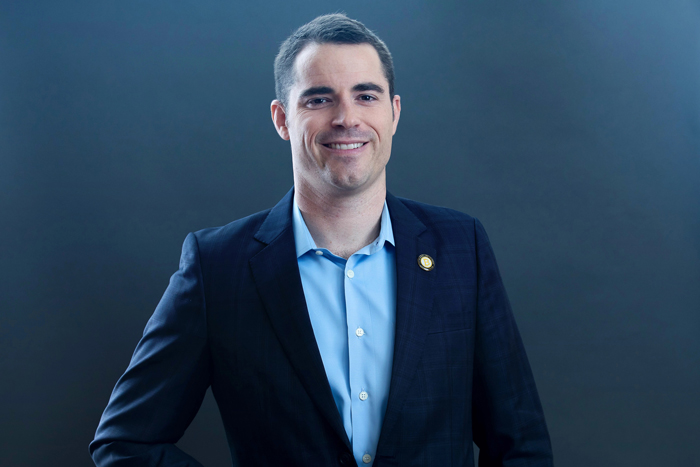 This crypto influencer is often referred to as the "Bitcoin Jesus" since he was one of the initial promoters of the largest digital token, Bitcoin. In 2011, he began encouraging the future perspective of BTC. Also, he was one of the first investors to believe in the crypto space and invested a considerably high amount of funds in that sector at a time when the majority of people refrained from doing so.
Roger is also known for his investments in the ventures of Kraken, a crypto trading platform, and Ripple (XRP). Further, he was among the first entities in the business world to identify crypto assets as a means of payment for various forms of transactions. His Twitter handle is @rogerkver where he has approximately 7,53,000 followers currently.
Roger also provides updates and information about the crypto space often which comprises the latest news, price movements of crypto, Bitcoin updates, etc. Therefore, he is one of the Twitter crypto influencers one can trust to know the important developments in the crypto space. In addition, he spreads positivity through his posts containing tips on how to tackle worldly issues and difficulties.
Andreas M. Antonopoulos
Andreas is a tech entrepreneur who often promotes the crypto space, blockchain, and Bitcoin. In the course of doing so, he became an author of a number of books that act as a guide to the blockchain and crypto world. His book titled Mastering Bitcoin: Unlocking Digital Currencies provides an insight into how the Bitcoin blockchain works and also briefly explains the crypto and blockchain world. This points toward the fact that he has immense knowledge about the crypto world. Therefore, following him would be of great help to crypto investors too.
Currently, Andreas has about 7,37,100 followers on Twitter. In addition to the Twitter account, he also runs a YouTube Channel with 3,18,000 subscribers approximately where he provides video content about the blockchain world, cryptocurrency, Bitcoin updates, and even the latest trends in the virtual currency space. Both his social media accounts are under the name: "aantonop". Further, to make the content appeal to his viewers on Youtube he also posts Q & A sessions along with exclusive interviews and often conducts live streams to connect to his audience better. His efforts to put out the best content have made him popular among the list of crypto youtube influencers.
Charlie Lee
It is impossible to exclude the Litecoin (LTC) Founder from the list of top crypto influencers existent today. Earlier, he also served as Coinbase Director of Engineering. Currently, he has over 1 million followers on Twitter where he shares information and news about Litecoin. He is also the Managing Director at Litecoin Foundation and often shares updates about it too. Further, one can also find the latest cryptocurrency updates on his Twitter handle.
The unique characteristic of his posts is that he also puts out memes or some comic strips related to new developments in the crypto space. This not only lightens up the reader's mood but also helps in the easy absorption of information. Moreover, he can be considered a reliable source for gathering information on crypto assets. You can find Lee at @SatoshiLite on Twitter.
Ben Armstrong
He is a crypto influencer who does not limit himself to one or two platforms to share his knowledge. He shares crypto-related facts, figures, and information on Twitter, Youtube, as well as Instagram. His Twitter handle is @Bitboy_Crypto, his Youtube channel is named "Bitboy Crypto" and his Instagram username is @bitboy_crypto.
To have a better understanding of what he provides, let's have a look at a viral video from his Youtube channel. In a recent video posted 7 days ago, Ben talks about the possibility that Ethereum (ETH) would hit a market cap of $1 trillion in the coming years and highlights the fact that one ETH would cost about $80,000. The video went viral in the form of YouTube shorts and garnered over 1,35,000 views. He mostly promotes the crypto space through his content, however, he also brings light upon issues or discrepancies in the system as and when he is intimidated about the same.
Tone Vays
Vays believes in economic freedom that would be influenced by crypto space. In addition to being a crypto influencer, he is also a financial advisor who operates through multiple social media channels today. Vays has accounts on YouTube and Instagram where he shares information about the crypto world, especially Bitcoin. On his Youtube channel, he shares content related to Bitcoin, instructions for BTC trading, and updates about Bitcoin.
On Twitter, Vays has about 2,81,800 followers where he shares blockchain projections, crypto lessons, and Bitcoin news. Apart from the above-mentioned social media channels, he has also developed his own website, ToneVays.com for the same purpose. One can find a review of Bitcoin Law on the website. Therefore, Bitcoin enthusiasts should indeed visit Vays' channels at least once.
Ben Horowitz
Horowitz is known for being a venture capitalist and he is great at analyzing crypto affairs or sentiments. He is also the Co-Founder of Andreesen Horowitz. Currently, he has over 6,31,000 followers on Twitter where he delivers information about the business and finance world. He doesn't cover crypto as often as other crypto influencers, however, his tweets are worth enough to check out once since they will provide additional information on business along with crypto.
Lea Thompson
Leo provides crypto-related updates or information in the most interesting manner. She is able to engage her viewers and readers through her unique way of presenting content. Leo's Twitter handle has over 207,000 followers while her Youtube channel has 15,000 subscribers. Her Youtube videos act as a guide for freshers in the crypto investment segment. A significant chunk of her posts has been dedicated to a series of videos wherein she explained crypto concepts in about 2 minutes. Moreover, she also posts a weekly one-minute video to keep her audience updated about crypto-related news. She is one of the well-known female crypto influencers worldwide.
Winding It Up
Crypto influencers play a major role in the functioning of the crypto market as a whole. This is because their audience or loyal followers would generally adhere to their advice and therefore, it is necessary for crypto investors and enthusiasts to wisely choose the influencers they want to follow. The above-mentioned list contains different types of influencers who post unique content in their own way about specific or generic topics. Therefore, one can read about them, research further and decide whom to follow and trust when crypto-related topics are concerned.

Latest posts by Ozioma Sani
(see all)