The Skeb Coin ICO is here and if you want to consider an investment in it read further to know the details of this upcoming crypto token. We have curated all the relevant information on this Initial Coin Offering to help you better decision-making. But first, let's know 'what is Skeb Coin' all about.
Overview Of Skeb Coin ICO
According to the Skeb Coin whitepaper released by the developers of the crypto, It is defined as:
"A crypto asset that enables smooth transactions between creators and their fans. For instance, users can use their sales to make requests to other users with Skeb Coin, facilitating the mutual exchange of value in the creative industry."
The features mentioned there are that it:
Conforms to the most common standard ERC20 on

Ethereum

.

Burns Skeb Coins as requests for creators on Skeb increase.

Uses instant payment methods for low-cost and high-frequency transactions.
The token features are: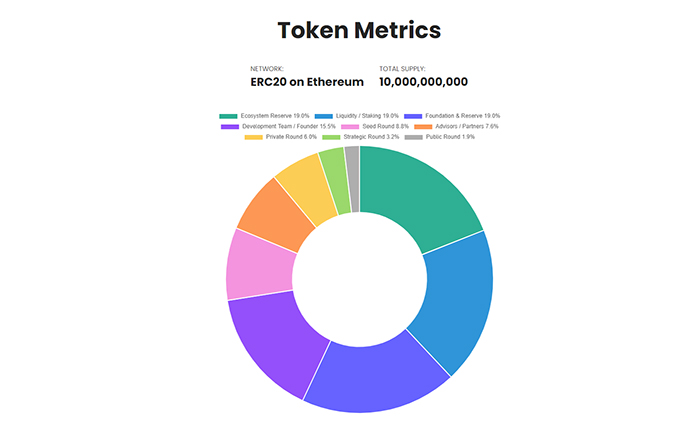 Skeb Coin Ticker: SKEB
Token type: ERC20
ICO Token Price:

1 SKEB can be bought for $0.0032

Total Token Supply:

10,000,000,000

Fundraising Goal:

$600,000

Transaction Fees:

Fee on payments made on the platform.

Merchandise:

Art buyers can set frames for their acquisition.

DAO Treasury:

Skeb network stores its transaction fees in a

DAO

treasury.

Buybacks:

DAO can vote to use treasury fees for buybacks

Staking:

DAO can vote to use bought-back tokens for staking rewards

Burns:

DAO can vote in order to burn the bought-back tokens.

DAO Participation:

Only stakers can take part in the community DAO.

Lock-up:

Staking is based on liquidity but uses a cooldown mechanism.

Deflation:

Stakers who want to withdraw their investments faster than the cooldown have to pay a fee.

Yield: The fee charged by early staking exits is used to pay yield to stakers.
The Skeb Coin ICO will end in the coming 5 days so grab your stake in it if you are interested in it or haven't already. Keep an eye on our website for more such updates on upcoming ICOs.
Latest posts by Anurag Arya
(see all)