The crypto sector has extended its potential into the space industry as well, which was another unexpected achievement that it made. It is not even that recent and had happened a few years ago but the fact that it was an amazing approach remains constant. This isn't that astonishing though as the cryptocurrency and blockchain domain have been entering into various fields lately that include the corporate world, travel, and even the healthcare sector. However, in this article, we will focus on the former 'intrusion' that we mentioned and would discuss the major crypto space projects you should definitely know about.
Crypto Space Projects That Did Wonders
We have curated the top 3 crypto space projects that took place in recent years and are worth knowing about.
SpaceChain
The official website of SpaceChain, which is a crypto space agency, mentions that it:
"Offers space-as-a-service for modern businesses, enabling companies to innovate new use cases using space products and take their blockchain tech to space. We promote and accelerate technological advancement by creating solutions for businesses using our blockchain and space expertise."
In simple words, the project enables technological enhancements in the space sector and is one of the best initiatives taken in that respect. The project was completed toward the end of 2016, after on December 3 that year it made an official announcement titled SpaceChain Sends Blockchain Technology to the International Space Station. On its launch, the CEO and co-founder, Zee Zheng, noted that:
"The third payload launch is a significant milestone not just for SpaceChain but also toward the development of the New Space Economy. The integration of space and blockchain technologies has uncovered new possibilities and opportunities and we are very excited about the prospect of working closely with financial service providers, fintech and Bitcoin developers, IoT service providers, research institutions and space agencies in the coming months to further accelerate advancements within the ecosystem."
The important achievements or efforts made by this crypto space agency are listed below.
Introduced the first blockchain node based on Qtum into space in February 2018. Thereafter, in May 2018, it started integrating

Ethereum blockchain

into the SpaceChain OS.

Introduced the second version of that Qtum-based node to space in late 2018.

In September 2019, the UK-based station of this project received a blockchain satellite technology order from the European Space Agency.

In mid-2022, the organisation implemented the very first multisig

Bitcoin

transaction in outer space through the International Space Station.

The project later acquired a grant to work on a Decentralized Satellite Infrastructure (DSI) by EUREKA Globalstars-Singapore Call in December 2022. The grant also included other such projects.

It launched the first commercial Ethereum blockchain-based satellite into outer space in June 2021.
Blockstream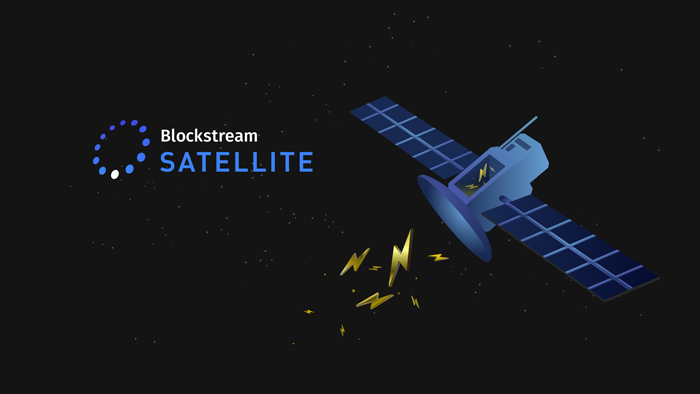 Blockstream is a blockchain technology organisation that has worked on several such projects in the sector. One of them is the Blockstream satellite that has literally 'conquered' space. It is one of the initial crypto space projects that made considerable achievements. The official website of this crypto satellite mentions the summary of its work saying:
"The Blockstream Satellite network broadcasts the Bitcoin blockchain around the world 24/7 for free, protecting against network interruptions and providing areas without reliable internet connections with the opportunity to use Bitcoin."
On the launch of Blockstream Satellite, the Co-founder and CEO of the company stated that:
"Bitcoin is a powerful and transformative internet native digital money that has blazed a trail of disruption, with its full potential yet to unfold. Because it's permissionless, Bitcoin enables anyone to freely create new financial applications and other innovations that use the blockchain that hasn't been possible before. Today's launch of Blockstream Satellite gives even more people on the planet the choice to participate in Bitcoin. With more users accessing the Bitcoin blockchain with the free broadcast from Blockstream Satellite, we expect the global reach to drive more adoption and use cases for Bitcoin while strengthening the overall robustness of the network."
The three reasons why this crypto satellite is thought to be useful are also mentioned there. These are:
Internet Access Not Mandatory:

It broadcasts the

Bitcoin blockchain

to the whole planet through satellite, which reduces Bitcoin's dependency on access to the internet. Everyone around the globe now has a chance to use Bitcoin.
Huge Cost Savings:

It eliminates cost barriers. Therefore, people can now acquire blocks at almost no cost, which enables more people to make use of BTC and be a part of the Bitcoin network.
Stability Of Network: Blockstream Satellite

offers an alternative method for acquiring the Bitcoin blockchain that remains unaffected by a failed connection. This prevents users from network interruptions and protects any full node against becoming isolated or partitioned.
As a part of this project, several ground stations that are known as teleports are implemented in the Bitcoin network; these stations are then accountable for the transmission of blocks to the satellite. The teleports of Blockstream also receive these blocks to deter isolation or partitioning. Due to its varied uses and perks, it is one of the crypto space projects worth knowing about and keeping a track of.
Copernic Space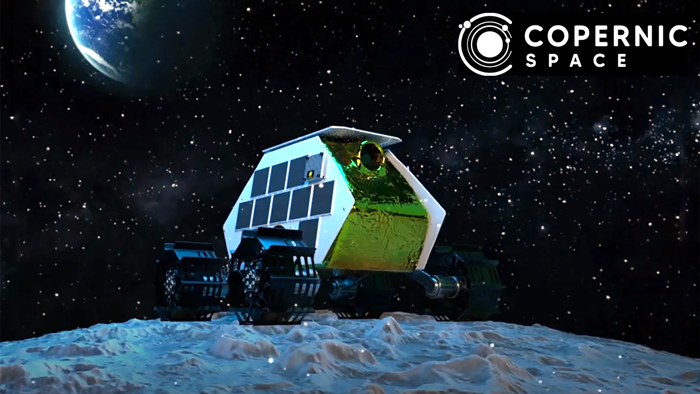 Copernic Space is one of the crypto space projects that are still developing and has immense potential to revolutionise both the blockchain and space industries. The statement by the CEO at Space Economy, Kevin O'Connell on its capability noted that:
"The Space Economy has endless economic potential. Copernic Space will create efficiency, data integrity, and widespread participation by enabling access to a broad class of space assets and millions of space-based transactions"
This project is very different from the ones that we have discussed earlier in this article as the participants in the space industry can use this technology for tokenizing their assets and ventures and projects. For instance, any company in the domain can acquire funds by leveraging DLT and digital currency. Therefore, it integrates blockchain in space technology in a very different yet efficient manner.
The developers of one of the most amazing crypto space projects, Copernic Space noted that they:
"Started Copernic Space to solve fundamental needs that our family and other entrepreneurs in the space economy were facing while empowering the public to benefit from space directly. With countless organisations and individuals around the world wanting to access space assets or directly finance space ventures, Copernic Space uses innovative technology and models to create the commercial and financial infrastructure fueling the space economy."
The project also lets one venture into the non-fungible tokens (NFTs) technology that has been garnering significant popularity lately. The fact that it also opens up earnings opportunities for space companies in the world is amazing. Earlier, in August 2021, the Copernic Space project made an announcement that stated its first public sale of tokenized payload in space. This act was made successful by collaborating with Lunar Outpost, a space tech company.
The Climax
Crypto space projects are not one of the conventional undertakings that we see today but are surely worth knowing about due to the unique potential that they harness. Also, the blockchain domain's perks have been integrated well into the space projects carried out, which has also proven to be immensely beneficial.
There are surely some other crypto space projects that we have not listed in our article but that doesn't mean that they are not good enough. All such projects have been executed in a thoughtful manner, which is definitely commendable. However, we chose to inform you about the most prominent undertakings that we could find. If you think any other project would fit on our list then do comment down below for spreading further information.

Latest posts by Ozioma Sani
(see all)